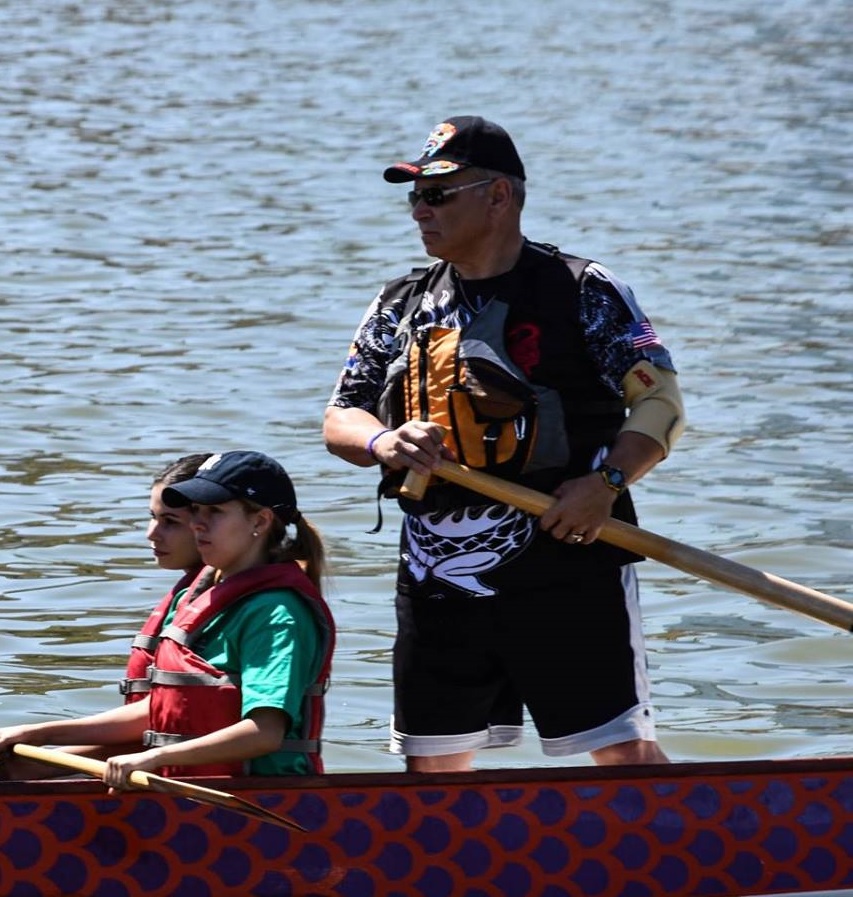 Long time AZDBA Steersperson, and current AZDBA president, Rick Elias recently held another one of his many steering clinics at Tempe Town Lake in early April 2018.   It was a free clinic open to all AZDBA members who wish to become a certified steersperson.   The clinic was a 3-hour

session that focused on:
Lake rules and safety instruction
Basic instructions on techniques of steering
Class instruction on racing strategies
Eighteen AZDBA members attended the clinic, with some participants already certified, but wanting a refresher course.  The clinic does not provide certification, but merely equips participants with the know-how to start the process to certification.  While there is not a minimum on-water practice time that is required to be logged in order to get certified, each steersperson in training will be required to perform a set of steering maneuvers prior to getting certified.   Some of the maneuvers include:  steering a boat in reverse for 50m, doing a Figure-8 turn, being able to steer a boat in a straight line for 500m, and maneuvering the boat to pick up a dropped item in the lake.
If you have been certified, but have NOT received your AZDBA Certified Steersperson wrist-band, please contact Rick at president@azdba.org.   For those persons interested in learning how to steer and/or wanting to be certified, there are several manuals in the AZDBA lockers at the Marina that each person should familiarize themselves with in regards to City of Tempe /  Tempe Town Lake rules and regulations.  These manuals cover lake etiquette, weather warning systems and how to interpret them, and other practical safety related information.
Among some recent changes to the AZDBA steering certification process are new certificates that require all AZDBA steerspersons to be CPR certified.  Group CPR training for all existing AZDBA steerspersons by the City of Tempe was recently conducted in June and July of 2018, but newly certified steerspersons will need to be get this training done on their own.  This training must be completed within 60 days of being certified, and proof of certification must be sent to the AZDBA secretary (secretary@azdba.org) for filing.