2017 AZ Dragon Boat Festival
2017 Festival
2017 marks the Arizona Dragon Boat Association's 14th annual dragon boat festival. Join us on March 25 & 26 for 2 days of exciting dragon boat competition with teams from all over the United States and beyond.
Festivities start at 8am each day on the north shore of Tempe Town Lake in Tempe, Arizona, USA.
Over the years, we've welcomed hundreds of teams and thousands of paddlers and spectators from all over the world, come experience a tradition of over 2000 years!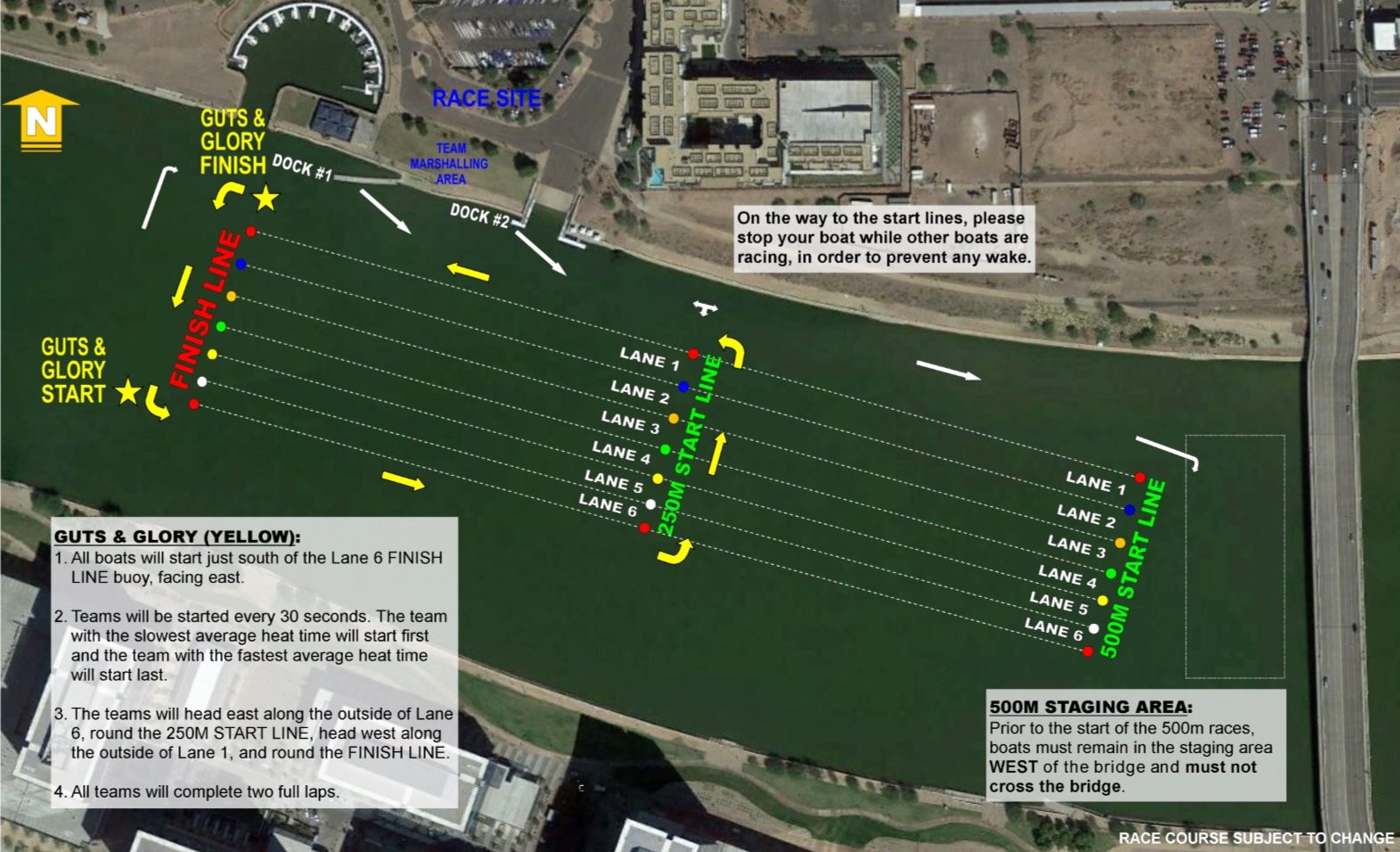 Corporate Teams
Dragon boating provides the ultimate team building platform to boost morale while promoting key abilities essential in a work environment. Dragon boat racing is an exhilarating and addictive sport that requires communication and team work to be successful. Rhythm, discipline and focus are just a few characteristics important to this awesome sport.
Our annual Arizona Dragon Boat Festival offers an opportunity for local and regional businesses and organizations to join in the fun. We had a record year for participants in 2016 and look forward to more great teams to join in 2017! Compete with companies like Mayo Clinic, Wells Fargo, SRP, Intel, AT&T and many more.
We make it easy to participate, and the best part is – no experience is necessary. We'll provide you with everything you need, including practice time AND a qualified coach!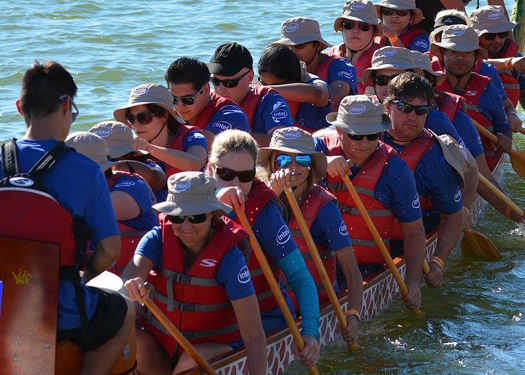 Volunteers
The Arizona Dragon Boat Festival has over 2000 paddlers from all over the country attending to compete. With that many attendees, we require a full staff of volunteers to help with the days' business – from set-up and parking to staging crew and dock hands – we have to fill all the roles!
We're using SignUp.com (the leading online SignUp and reminder tool) to organize our upcoming SignUps.
Here's how it works in 3 easy steps:
1) Click this link to see our SignUp on SignUp.com: http://signup.com/go/Vs1HJP
2) Review the options listed and choose the spot(s) you like.
3) Sign up! It's Easy – you will NOT need to register an account or keep a password on SignUp.com.
NOTE: SignUp.com does not share your email address with anyone. If you prefer not to use your email address, please contact me and I can sign you up manually.