How did all this start?
Let's start with when it all started back in 278 BCE–over two thousand years ago!
Qu Yuan, a poet born in Hubei, China in 340 BCE, became disillusioned with the government and waded into the Miluo river with a rock and committed suicide. The villagers were so distraught they paddled out in their boats and threw dumplings into the water to keep the fish from eating his body. That was the start of what has become dragon boat racing.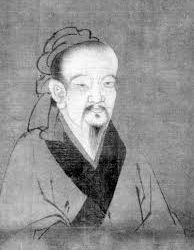 What's a Dragon Boat?
It's (usually) a ten row boat that allows twenty paddlers to paddle, with room for a drummer at the front and a steersperson at the back. We also have some ten-person boats that have just five rows and allow us to take out a smaller crew. During races, a dragon head and tail are added to the boats for decoration. This is why they are called dragon boats.

Who does it?
Most countries in the world. From recreational paddlers or weekend warriors who turn up to practice twice a week and go to races to competitive athletes that paddle for the US national team, there is a whole spectrum of participants.
Dragon boating is popular throughout the US but especially on the west coast (San Diego to San Francisco to Portland and Vancouver) and east coast (like the Philadelphia team who contribute many paddlers to the national crew) and of course, right here in Tempe, Arizona.
We have Mixed teams, Men's teams, Women's teams, young (Youth, Junior, High School) to adult (Master, Senior Masters) as well as University, Corporate, Breast Cancer Survivors, Veterans, Adaptive and Special Olympics. There's a boat for everyone!

What is the AZDBA?
The Arizona Dragon Boat Association is the organization that runs dragon boating in Arizona. We are based at Tempe Town Lake, own all the dragon boats and have many clubs that paddle with us. We are members of the Pacific Dragon Boat Association (PDBA) which is a member of the United States Dragon Boat Federation (USDBF) which in turn is a member of the International Dragon Boat Federation (IDBF).
ARIZONA DRAGON BOAT FESTIVAL
When is it?
The Arizona Dragon Boat has been held the third or fourth weekend of March since 2004. Racing is on both Saturday and Sunday.
Who races?
Everyone is welcome! Each year, teams travel from California, Texas, Oregon, Washington State, and other US areas to compete. We also welcome international teams from Vancouver in Canada and occasionally special guests from Taiwan!
How many races are there?
Racing starts at 8am on Saturday and is non-stop throughout the day. It continues to mid-afternoon on Sunday. Sunday afternoon, the festival ends with the race awards and we get to hand out medals!
Is it free to watch?
Yes! There's no charge to watch the races or enjoy the other entertainment we have on the main stage. There are food vendors and paddling as well as other shopping vendors to peruse!