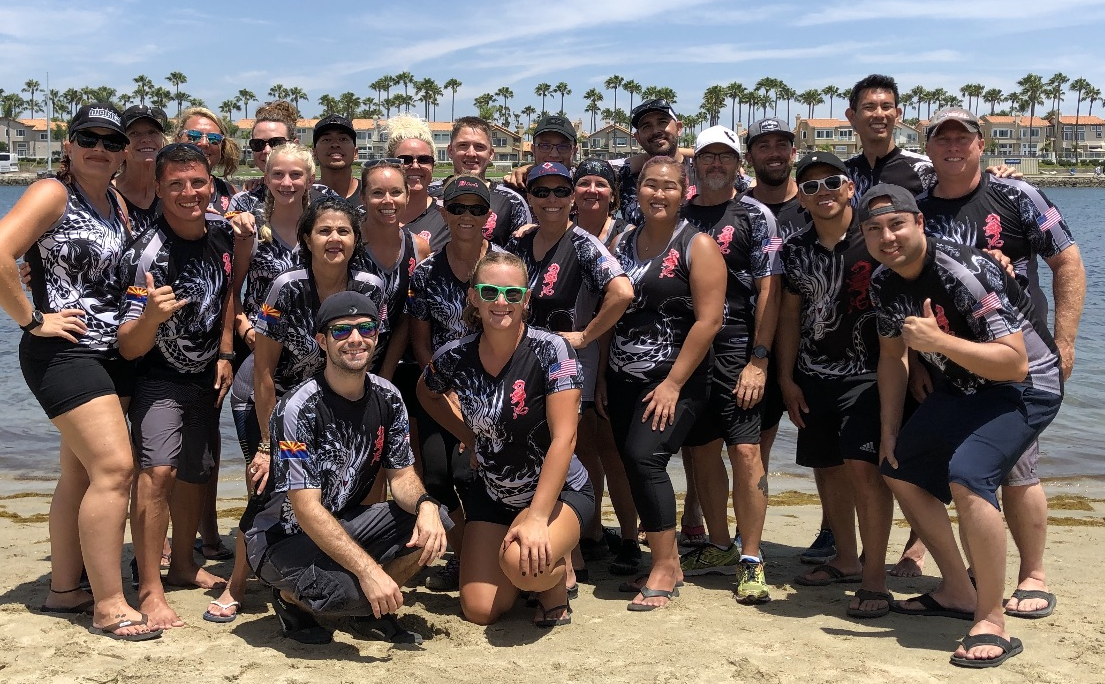 Phoenix Fire Dragons
Established: 2013
Team Members: 25
Type: Competitive
Gender: All
Competes As: Mixed
Practice Days: Tuesday & Saturday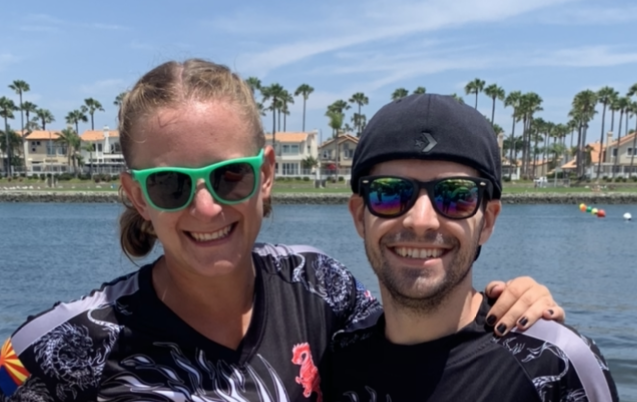 Coach: Tim Hoover
Hometown: Phoenix, AZ
Years Coaching: 4
Years Paddling: 11
Coach: Laura Baack
Hometown: Phoenix, AZ
Years Coaching: 1
Years Paddling: 4
The Phoenix Fire Dragons (PFD) was born out of the ancient Chinese philosophy of Yin and Yang. Seemingly opposite characters – the Phoenix and the Dragon – are interconnected to form a whole greater than any separate one part and rise up for the same goal – to become one team, one boat with one synchronized stroke.
Originally comprised primarily of Arizona healthcare professionals, PFD was formed in 2013, and has since diversified to a group from many different occupations and walks of life. We come in all shapes and sizes: young to wise and from different origins and life experiences. But despite our vast diversities we have become deeply interconnected, celebrating each member's unique contribution to the team. We believe this is what gives us our strength to push through…even at the last charge!
Although we are a competitive bunch by nature competing in 2-3 festivals each year, we also like to have fun on and off the water. We do team building activities together including team dinners and giving back to our community through volunteer work.
So if you are A PART and wanting to be interconnected to the WHOLE, the Phoenix Fire Dragons welcome you on board.
Paddles Up!!