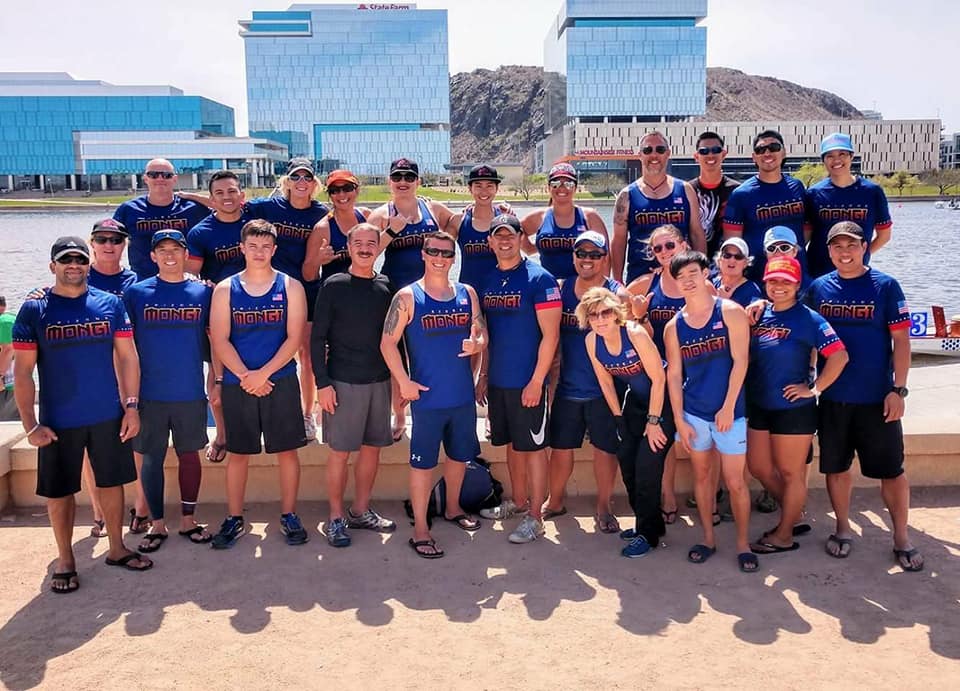 MonGi
Established: 2017
Team Members: 24 (per race/festival)
Type: Competitive
Gender: Mixed
Competes As: Mixed
Practice Days: Monday, Saturday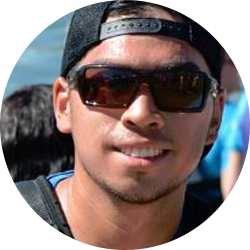 Coach: Adrian Sudjono
Hometown: Arizona
Years Coaching: 7
Years Paddling: 9
Welcome to MonGi – AZDBA's premier mixed dragon boat crew! MonGi was created in 2017 when the Monsoon (Men's) Crew combined with the SunGi (Women's) Crew to form AZDBA's first premier mixed competitive team.
Each paddler must undergo extensive technique, strength, and conditioning training and evaluation that culminates in a time trial against their peers. The final roster of 24 paddlers is hand selected by the head coach ahead of each festival that MonGi participates in. MonGi practices are typically a lot more demanding and intensive than other teams as there are higher expectations for attitude, training, and commitment.
While most of MonGi paddlers start out with a "mother team", then hone their skill and strength through the Monsoon (Men's) or SunGi (Women's) gender teams, all AZDBA paddlers are encouraged to attend practices with the MonGi crew. Even though a particular paddler is not selected for the final race/festival roster, all paddlers are encouraged to continue to paddle with MonGi as a way to support Arizona's premier paddling team.
MonGi's inaugural race was at the 2017 PDBA World Club Crew Regional Qualifier in San Diego. While they did not win a berth in the Mixed Division to the Club Crew Championships in Hungary in 2018, they made the Major Final and they finished a respectable 4th in the Western Region. You can be sure that the MonGi crew will continue to train and compete at the highest levels in order to earn Arizona respect and a place at the table in international competitive Dragon Boat racing!