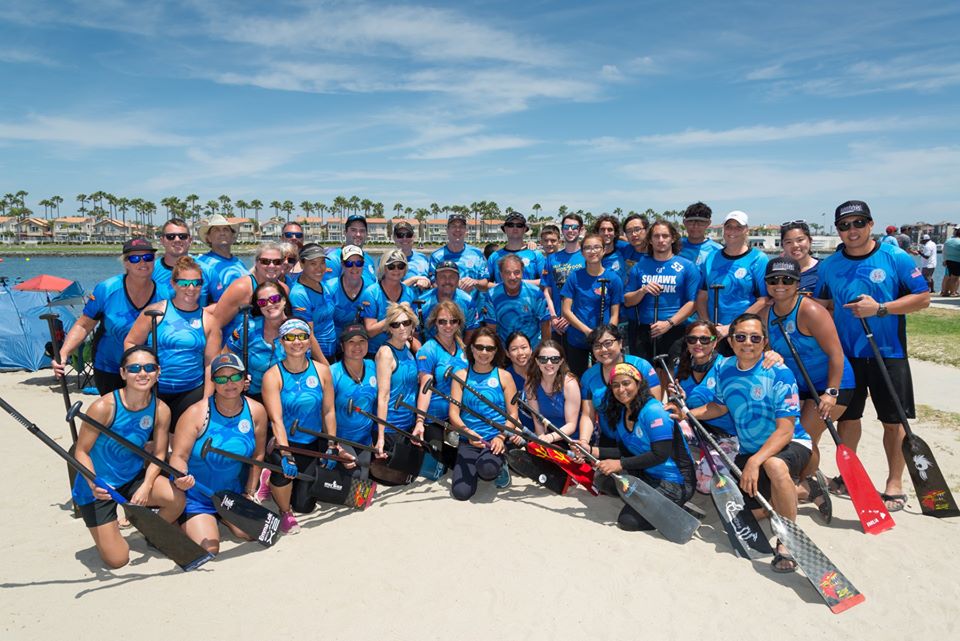 Gila Dragons
Established: 2002
Team Members: 50 active / 127 total
Type: Competitive
Gender: Mixed
Competes As: Mixed, Masters, Grand Masters
Practice Days: Tuesday, Saturday

Coach: Peter Funnell
Hometown:  Cape Town, South Africa
Years Coaching: 7
Years Paddling: 14
In 2001, two years after the formation of Tempe Town Lake, a small group of Arizonans had an interest in water sports but no experience to guide them. Acting on what many thought was a crazy idea, practice began on milk crates on the side of a swimming pool.
In the Fall of 2002, the AZ Gila Dragons was officially formed as Arizona's first dragon boating club. Love of the sport, the competition, and social connections have kept our enthusiasm running high ever since. The Gilas are often referred to as "the drinking team with a paddling problem!"
From those humble beginnings, the Gilas have expanded to include the Arizona SunGi women's team and the Arizona Monsoon open team, and have competed in Hong Kong, Puerto Rico, Hawaii, Vancouver, Boston, Houston, Denver, Portland, San Francisco, Long Beach, and many other festival locations.
New paddlers are always welcome and the Gilas have a Meetup page that has all the information needed for new paddlers wishing to join them.
Learn more about the Gilas on their website: giladragons.org