2023 - 2024 Elected Officers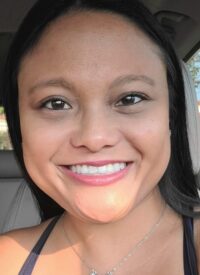 Ash Lagazo
President & Membership Coordinator
Ash Lagazo has been a member of AZDBA for the past eight years and currently paddles with AZ MonGi. She previously served on the Board of Directors, from 2016-2018 and held the position of Vice President of AZDBA from 2017-2018. She is the Co-Founder and Head Coach of AZDBA's first and only youth dragon boat team, the CrAZy Cuddlefish.
Ash has served on the Arizona Dragon Boat Festival Committee for the past five years and is the current Out-of-state Teams Coordinator, Social Media Manager, as well as the creator and designer for our festival awards. She has also served as a festival finish line race official for the past three years.
Ash is an Air Force Veteran, who is extremely passionate about our sport and our organization. She consistently strives to promote the sport of dragon boating throughout our community, as well as networking with other dragon boat organizations throughout the world.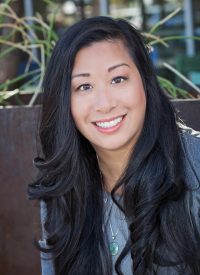 Dorra Tang
Vice-President & Fundraising Coordinator
Dorra Tang was introduced to AZDBA through the Asian Corporate & Entrepreneur Leaders (ACEL) Corporate Dragon Boat Team right after Covid had forced a hiatus for all. She recalls the small numbers to be met to take a small boat out and the days of filling out daily waivers. She now paddles passionately year-round with the AZ Dragon Riders. With a competitive swimming background, she has found the aquatic sport she had been missing in the desert. She has truly enjoyed meeting so many like-minded paddlers who are enthusiastic about growing the sport of dragon boat in AZ!
Professionally, Dorra has been the Director of Client Solutions at Exeter Financial LLC since 2007. Prior to that, Dorra received her broker's licenses at Charles Schwab & Co where she worked with affluent investors & financial advisors from 2000-2007. She has served previously as COO/Treasurer for Platform Scottsdale. She is currently serving with the Phoenix Compliance Registered Investment Advisor Roundtable as well as the Sun Devil Swimming Association. Dorra is proud to have found a sport that ties into her rich Chinese heritage and plans to help AZDBA grow, encourage community service, and mentor future leaders within AZDBA to help sustain the organization's mission.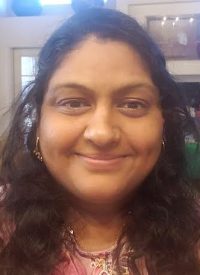 Binal Patel was first introduced to AZDBA through the Mayo Clinic Corporate Dragon Boat Team in 2007.  She served on the AZDBA board from 2008-2012. She has held the treasurer position in the past to help organize AZDBA's financials and introduced use of electronic technology (Quickbooks & PayPal) for efficiency and control.  She has been part of the festival committee and served in other roles such as festival chair, sponsorship coordinator, vendor coordinator and volunteer coordinator.
Professionally, Binal has a financial background and currently works for Mayo Clinic as a System Analyst.  She took a break from paddling in 2016 after having two kids but is ready to be on water again with the PFD team. She plans to help AZDBA grow, encourage community service, and mentor future leaders within AZDBA to help sustain organization's mission.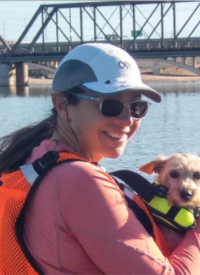 Lori Musico
Secretary & Newsletter Coordinator
Lori Musico joined the Gilas through meetup after seeing the team practicing at the lake during her own Saturday morning practices. She had been an endurance athlete in the running community since 2010 and had just begun training for marathon paddle events. She has been an active member of the Gila Dragons in AZDBA since August of 2021 and recently joined the SunGi team.
Lori greatly values AZDBA for its welcoming sense of community. Moreover, she has seen how much the AZDBA festival means to the greater community and wants to ensure this tradition continues in the valley. Lori has been teaching for twenty years and has served in many leadership and volunteer roles. She looks forward to serving on the AZDBA board as secretary-in-training, editing the newsletter to keep the membership informed, and continuing to build our community.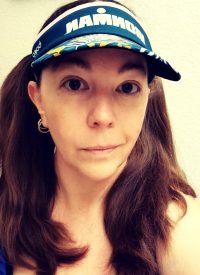 Amanda Fonseca
Board Member
Amanda Fonseca has watched with awe for many years during festivals and practices on Saturday and Sunday mornings trying to talk her friends into trying dragon boat as they trained for marathons and triathlons around Tempe Town Lake. In 2022, she finally attended the open house and signed up immediately! She really enjoys the sport and when she found out about the kid's team, her kids joined as well.
She has had the opportunity to paddle with many teams to gain knowledge and experience from the difference coaches. Due to her work and family schedules, they've settled in with a few different teams that provide them with the training and support for improvement. Amanda volunteered to coach corporate teams for the 2023 festival and drew on the coaching knowledge she gained from all of the teams she's paddled with.
When not paddling, Amanda works as an Accounting manager for a nonprofit organization, trains for triathlons, trail runs, swims, strength trains, and has family fun time.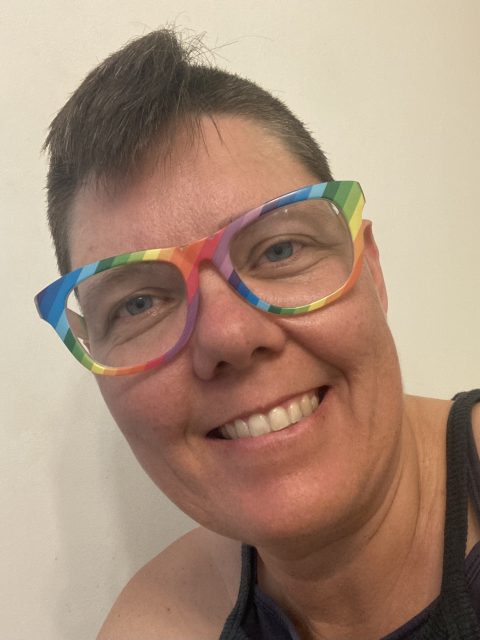 Danica Tuxbury
Website Manager
Danica Tuxbury has been paddling with AZDBA since 2018 and previously served on the Board from 2019-2021. Danica worked in the non-profit environmental field doing outreach, education, volunteer management, fundraising/finance, political campaigns and lobbying. She also worked as an educator teaching math and science to middle and high schoolers and as an academic coach/mentor to ASU athletes and youth at Fort McDowell Yavapai Nation.
Danica faced health challenges that ended her career pursuits early but continues to work as a homeschooling mom, math tutor and community volunteer. She also loves to teach/create mosaics in her free time and always loves to learn new things.
After more than a half dozen surgeries and relearning how to walk, Danica credits dragon boating from saving her from continued declining health. She paddles with AZDBA's adaptive team–Team Blue. She is also a 2023 member of the TeamUSA Paradragons. Danica is grateful for AZDBA's supportive community and Team Blue's amazing coach and paddlers.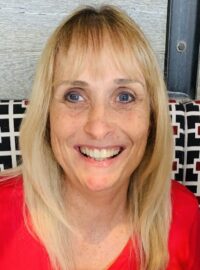 Debi Chatfield
Board Member
Debi Chatfield has been a member of AZDBA since 2017 and paddles with Team Blue, SunGi, and the Gila Dragons. She is a US Air Force veteran and served on active duty both stateside and abroad. Due to a degenerative eye disease, Debi became totally blind later in life, but she doesn't let that slow her down. One of her passions is travel, and learning the history, cultures, and customs of other countries.
In her free time, she volunteers for numerous local non-profit boards and committees, and was previously appointed by the Governor of Arizona, to serve on the Governor's Council on Blindness and Visual Impairment, as well as serving on the National Federation of the Blind's State Affiliate Board of Directors. In addition, Debi is a co-founder of an online community which brings blind people together virtually, from around the globe. For the past thirteen years, Debi has devoted much of her time supporting a membership of that organization of over 1,200 in number, by helping manage its day-to-day operations, events, resources, and presentations.
She is an enthusiastic and energetic participant in our sport—and enjoys working together with others as a team to make AZDBA, the best it can be!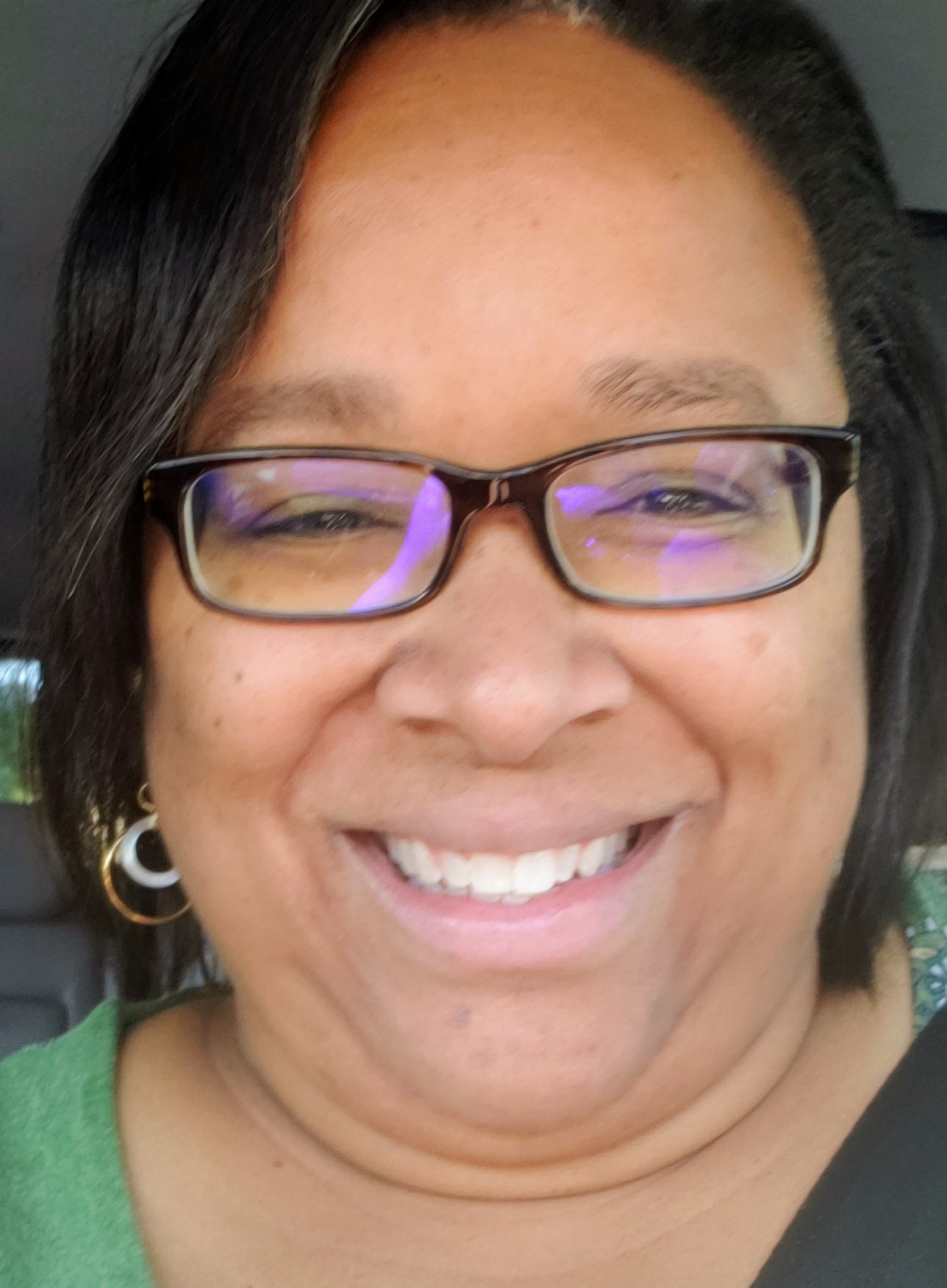 Desiree Simmons
Equipment Manager
Desiree Simmons has been a board member, paddler, and volunteer in many areas for AZDBA since 2007. She's paddled with every team under the AZDBA umbrella and with teams outside of AZDBA such as team DNA, Skittles, and many more. Currently, she is serving as the AZDBA equipment manager and has been for the past 12 years, bringing the AZDBA fleet of boats to a count of 20 to ensure that festival and practice needs are met. She has helped transition the AZDBA organization from paper to electronic forms making it easier for the Treasurer and Secretary. Her fiduciary responsibility is to AZDBA, PDBAUSA, USDBF, and IDBF. She was elected the President of PDBAUSA and served for two years (2020 and 2021) during dragon boat's worst history, and now she is helping to rebuild the sport with festivals and races. She is also currently serving on the CCNC under the Competition and Technical Committee for USDBF.
Desiree has supported Arizona's annual dragon boat festival in various roles for the past 11 years and has been the festival /operation Director for Arizona's annual dragon boat festival for the past six years. She is also an outrigger paddler for nine years and supports Na La'O Ke Kai as a board member serving in several board positions.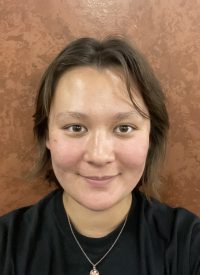 Ivy McNeil
Captains & Coaches Liaison
Ivy McNeil joined AZDBA when she was 13 years old. Throughout her years with AZDBA, she has had the pleasure of forming connections and building relationships with many members and has developed a deep care about our dragon boat community. It is this genuine passion that has motivated her to step forward and serve on the board. Ivy aims to be the voice of the people, advocating for their interests and working towards the continued growth and prosperity of dragon boating in Arizona.
As president of the ASU Dragon Boat team, she has the necessary experience and leadership skills to effectively contribute to AZDBA. She has gained valuable insights into organization and communication – skills that are crucial for the successful operation of any team or association. She understands the importance of careful planning, effective delegation, and adaptability in the face of challenges. These experiences have equipped her with the ability to strategize, problem-solve, and deliver results. Ivy believes that clear and open lines of communication are essential for the smooth functioning of any organization. As a Board Member of AZDBA, her priority will be to foster transparent and effective communication channels. She believes in listening to the ideas and concerns of each member, ensuring that their voices are heard and their needs are addressed and will strive to act in the best interests of AZDBA as a whole.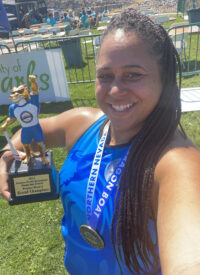 Lauren Moss
Social Media Manager
Lauren Moss was born and raised in San Francisco and has been a competitive athlete all her life in many different sports. After graduating from ASU (Go Devils!), she moved back to the Bay Area to start her career.
In 2008, Lauren was introduced to the amazing sport and community of Dragonboat from her mom who was Captain of a team in the healthcare division named Team PHOA. As soon as she raced in her first novice race at Treasure Island, she was hooked. After paddling with Team PHOA for one season, she knew Dragonboat was one of her passions. In 2010, she was recruited to San Francisco Dragon Warriors by head coach Tek Li and has been completely immersed with Dragonboat ever since. Lauren paddled with SF Dragon Warrior for 10 years with 3 years on the top competitive boat–one of the fastest in the Bay Area–until she moved back to Arizona in 2021.
Paddling with AZ Gila Dragons and SunGi has been very rewarding. When looking for a new team in my new home of Arizona, they welcomed me with open arms. Coaching the Gila Dragons a few times per month has been even more rewarding–showing paddlers my experience, technique expertise and love for the sport.
Dragonboat is not only a hobby to Lauren, it is part of her lifestyle. She absolutely loves the energy, camaraderie, and teamwork you receive daily being a part of the amazing dragonboat community.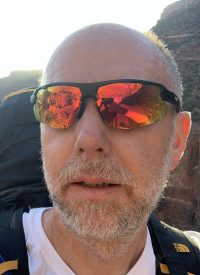 Dr. Phillip Manning
Board Member
Dr. Phillip Manning was born on the 23rd April 1971 in England. He studied electronics at the University of Manchester Institute of Science Technology where he gained a Bachelor Degree with Honors, followed by an Engineering Doctorate and Diploma in Management Sciences. He has worked in semiconductors for all of his career, starting at Oxford Instruments in the UK. He very quickly grew wings and hopped over to Philips Semiconductors in Zurich, Switzerland. Philips Semiconductors, now known as NXP, extended many privileges his way, enabling him to work in various roles and countries including Switzerland, Taiwan, Thailand, England, The Netherlands, Singapore and the USA over the last 22 years. Currently he holds the position of Senior Director of Operations, Product and Test Engineering in Chandler, Arizona.
Outside of work he enjoys hiking, backpacking, mountain biking, classic cars and of course Dragon Boating.
His first experience of Dragon Boating was in Taiwan, where he followed the Dragon Boat races at the annual Dragon Boat Festival on Kaohsiung Love River. With commitment, passion and honor, Phillip is proud to participate in Arizona Dragon Boating.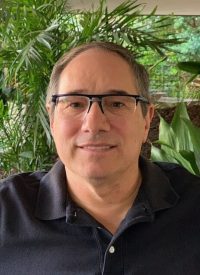 Scott Johs
Safety & Compliance Manager
Scott Johs works in Finance for a major Defense Contractor in Scottsdale. For the last 10+ years, Scott has been part of AZDBA. Scott volunteers for Tempe festival and paddles with AZ Gila Dragons. He has coached multiple corporate teams preparing for the Tempe Festival. Scott also currently serves on the Board of Directors for a one billion plus dollar Arizona based non-profit and has been a volunteer with several other local charitable organizations.